The Project
The project PlanQK - Platform and Ecosystem for Quantum Assisted Artificial Intelligence of the partners StoneOne, HQS Quantum Simulations, LMU Munich and University Stuttgart develops a platform for KI & QC specialists, developers as well as users and customers. PlanQK provides the basis for the development of a community for quantum-supported artificial intelligence. The focus is on providing easy access to expertise, algorithms and implementations. In particular for SMEs, which cannot cope with the high investment expenditure for the establishment of quantum-supported AI in their business models, a large technological innovation potential is opened up.
The Consortium
Research Partners
Ludwig-Maximilians-Universität München
Universität Stuttgart
Industry Partners
StoneOne
HQS Quantum Simulations
Kontakt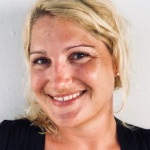 Dr. phil.
Johanna Barzen
Lead of Research Area Digital Humanities & eScience