Projects Topics
The following project topics can be adapted for Diploma Theses, Master Theses, Bachelor Theses, Research Projects (Studienarbeiten), and Student Reports (Fachstudien). Contact Prof. Dr. Marco Aiello in case you have further questions or would like to submit your own proposals.
Quantum Computing for Smart Energy Optimizations
The advent of practical Quantum Computing promises to speed up many computation processes, especially in the field of optimization. This means that some large scale simulations and optimizations that were unfeasible with traditional von Neumann architectures become practically available. The proposed research topic focuses on optimisations in the fields of energy distribution under modern models of Smart Grids [2]. The project is open ended. Possible goals include: feasibility of using quantum computing for energy optimization [1], encoding MILP energy optimisations as quantum problems, energy use cases implemented on quantum computers. The interested student can also propose his/her own topic within the sub-field of Quantum Computing for Smart Energy Optimizations.
Keywords: Quantum Computing, Smart Energy Systems, Energy Distribution, MILP
Literature:
[1] Ajagekar, Akshay, and Fengqi You. "Quantum Computing for Energy Systems Optimization: Challenges and Opportunities." Energy 179 (2019): 76–89. Crossref. Web.
[2] M. Aiello and G.A. Pagani (2016) How energy distribution will change: an ICT perspective, In Smart Grids from a Global Perspective, J. de Wilde, A. Beaulieu, and J. Scherpen (eds), Springer.
Contact: Prof. Dr. Marco Aiello / Daniel Vietz, M. Sc.
---
The Integration of Electric Vehicles in the Smart Grid
Electric Vehicles (eV) have a battery size that can vary from few KWh to almost 100 KWh. These are frequently connected to the power grid to charge. Several researchers have proposed the idea that these batteries can also be used to store grid electricity and provided it back to grid during peak demand periods. The research proposed here is to assess technical solutions to make the eV an integral part of the power grid, to study individual strategies based on dynamic pricing for incentivising eV integration, and to assess the economic viability of such approaches.
Literature
A. P. Lopes, F. J. Soares and P. M. R. Almeida, "Integration of Electric Vehicles in the Electric Power System," in Proceedings of the IEEE, vol. 99, no. 1, pp. 168-183, Jan. 2011.
Francis Mwasilu, Jackson John Justo, Eun-Kyung Kim, Ton Duc Do, Jin-Woo Jung, "Electric vehicles and smart grid interaction: A review on vehicle to grid and renewable energy sources integration," in Renewable and Sustainable Energy Reviews, vol. 34, no. 6, pp 501-516, Jun. 2014.
Contact: Prof. Dr. Marco Aiello
---
Service Composition for Personal Assistants
Personal Assistants like Siri, Viv, Alex, Cortana, rely on online services to satisfy the requests of a user. Most often a request cannot be satisfied with just one service, but it needs the composition of multiple services. In this project you will investigate techniques to intelligently compose services and you will implement prototypes connecting to Web services to satisfy complex user requests.
Literature
Kaldeli, A. Lazovik, and M. Aiello (2016) Domain-Independent Planning for Services in Uncertain and Dynamic Environments, Artificial Intelligence, Elsevier, 236(7): 30-64.
Contact: Prof. Dr. Marco Aiello
---
Modelling and Simulating Research Funding Distribution in Computer Science
Today researchers heavily rely on research grants and subsidies to finance their research. The attribution of such subsidies is usually based on a peer-evaluation process that awards grants to the most promising proposals. In this project you will perform a statistical analysis of grant acquisition. You will provide a model to predict grant distribution and simulate various scenarios to identify the effects of specific policies on the probabilistic distribution of grants and on their impact on research and innovation. Bibliometric data for complex network analysis will be part of the developed model.
Contact: Prof. Dr. Marco Aiello
---
On the energy accountability of running software
Software running on data centres and personal computers is responsible for a large amount of energy consumption and consequent emissions worldwide. At the same time, it is very difficult to perform an accurate measure of energy consumption for individual software program and its individual components, this is also due to the current software engineering practices of layering and virtualisation. For this research project you are asked to look into energy models for software, energy accountability for software, comparing the running of the same algorithm on different platforms for measuring the energy consumption, etc.
Contact: Prof. Dr. Marco Aiello
---
Cellular Automata for Modelling Resource Allocation
Cellular automata are simple models that can represent complex even chaotic systems. The goal of this project is to provide simple models for resource allocation that help identifying efficient allocation rules. The project entails both a modelling and simulation component to it.
Contact: Prof. Dr. Marco Aiello
---
A Complex Network Analysis of Models to be Checked
Model Checking is the field concerned with the automatic process of checking whether a given model (or family of models) meets certain specifications. Model checkers work in various ways usually exploring large models explicitly represented as states or symbolically represented. Your task is to evaluate the impact of using complex network analysis techniques to improve and extend model checking approaches.
Contact: Prof. Dr. Marco Aiello
---
Contact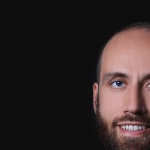 Dr.
Ilche Georgievski
Lead of Smart Energy Systems Research Area