Projects
MatchIT
We integrate cross-sectorial expertise on power distribution, control systems, building automation, computer science, and social and behavioral science to propose an interdisciplinary framework that uses innovative distributed control algorithms and an ICT platform coupled with intelligent automated techniques to improve demand-supply matching in a financially and psychologically way that is attractive and acceptable to end-users.
NextGenSmartDC
In today's data-centric world, people expect the right data to be available everywhere, anytime, cheaply, in growing quantities and 'processed-right'. Increasing data storage, processing and continuity requires a globally growing and more efficient data-center management to lower the environmental footprint.
The 'business-as-usual' trajectory could see data-center greenhouse gases double by 2020 from a 0.28% share of total global carbon emissions in 2007. In some cases, the total energy costs in a data-center can exceed the initial capital investment cost. While, the ICT industry represents a 2% share of the global carbon emissions.
The NextGenSmart DC project's premise is that the application of state-of-the-art ICT tools and techniques can improve the environmental footprint of energy-intensive facilities and deliver Smarter and Greener Data-Centers, through 'self-help'.
Contact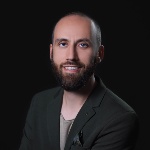 Ilche Georgievski
Dr.
Lead of Smart Energy Systems Research Area
[Photo: Ilche Georgievski]