Information
The Service Computing Department focuses on the foundations of Service-Oriented Computing and the engineering of distributed, service-oriented systems. Special emphasis is posed on the application of Formal Methods and Artificial Intelligence techniques to create smart, adaptive, and resilient distributed systems.
Applications that are currently developed in the department include:
Smart Office Solutions to increase comfort and safety in the workplace while saving energy
Energy Distribution on the Smart Grid: topology control, distribution optimisation, multi-vector networks
Smart Data Center monitoring and management
Adaptive Business Process Management based on dynamic service composition
Visiting Address
Universitätsstraße 38
70569 Stuttgart
Deutschland
Contact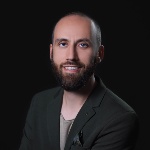 Ilche Georgievski
Dr.
Lead of Smart Energy Systems Research Area
[Photo: Ilche Georgievski]