The project partners research on central challenges of future E/E & SW architecture in vehicles.
The vehicle is seen as a part of a connected vehicle and system environment whose integration is based on a "Data Loop" and a novel "Digital Twin" to enable digital sustainability (for existing and future vehicle generations) as well as effective usage of data and innovative use cases during the whole vehicle lifecycle ("Re-Deployment").
The project is funded by the Federal Ministry for Economic Affairs and Climate Action (BMWK).
Kontakt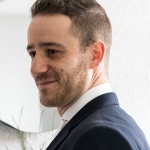 Uwe Breitenbücher
Prof. Dr. rer. nat.
Former Lead of Research Area Architectures and Middleware