Kickoff

Dates

Block Course
16.05.2022 – 20.05.2022
15:00 – 18:00 Uhr

Location

Language

Lecturers
Goal of the Seminar
The goal of the course is a deeper understanding of applications on quantum computers. Building on the lectures "Grundlagen der Quanteninformatik" and "Quanteninformatik 2", selected recent algorithms will be presented and discussed. The basic structure and applicability of variational algorithms will be discussed. The role of entanglement for possible quantum supremacy is clarified.
Content
HHL (detailed analysis)
Principle Component Projection
Solving non-linear differential equations
Structure of variational algorithms
Warmstarting
Quantum No-Free-Lunch
Discovering quantum advantages
Hybrid Quantum-Classical Algorithms
Literature
Will be announced in the kickoff meeting
Vorlagen
Ausarbeitung
Für die Ausarbeitung stehen Ihnen eine LaTeX- und eine Word-Vorlage zur Verfügung:
Weitere Informationen zu den Vorlagen finden Sie unter:
Springer.de (Information for Authors).
Länge der Ausarbeitung: max. 12 Seiten
Präsentation
Vorlage für die Präsentationen finden Sie hier:
Präsentationsdauer: 30-60 Min. + 5 Min. Diskussion
Abgabefristen
Eine Woche vor dem ersten Vortragstermin:
Abgabe der Präsentation in einer ersten Version an den Betreuer


Am Tag des Vortrags:
Abgabe der finalen Präsentation an den Betreuer


Zwei Wochen nach dem eigenen Vortrag:
Abgabe der finalen Ausarbeitung an den Betreuer
Richtlinien, Hinweise, Best Practices und Literaturhinweise
Mehr zum Thema Seminar- und Hauptseminararbeiten finden Sie hier:
Kontakt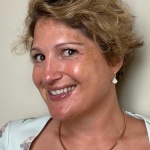 Johanna Barzen
Dr. phil.
Lead of Research Area Quantum Computing & Digital Humanities