Lab Course
Lecturers

Targeted at

Computer Science, Software Engineering

Requirements

C@mpus

ILIAS

Language
Appointments
Room
Attendance
The attendance is cumpolsory on all appointments.
Topics
October 19, 2018

Course overview and logistics
Introduction to smart energy systems
A1: Platform design

October 26, 2018

Presentation of A1
A2: Supply side and demand side

November 09, 2018

Presentation/Demo of A2
A3: Demand response and coordination

December 14, 2018

Presentation/Demo of A3
A4: Dynamic pricing

January 11, 2019

Presentation/Demo of A4
A5: Visualisation

February 08, 2019

Presentation/Demo of A5
Course wrap-up
Organisation
Description
Students can develop a smart energy system. They are familiar with techniques, technologies and services related to the Internet of Things, energy efficiency and smart grid.
Student work on the realisation of some aspect of an energy smart system. The following topics are relevant:
Internet of Things
Energy efficiency
Renewable sources (e.g., solar panels)
Demand response management
Automation
Visualisation of real-time data
Submission
A report and implementation for each assignment.
Deadlines
The deadline for the submission of a report and implementation is always the next appointment.
Contact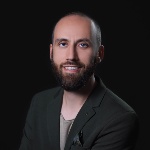 Ilche Georgievski
Dr.
Lead of Smart Energy Systems Research Area
[Photo: Ilche Georgievski]