Allgemein
Dozenten

Studienprogramm

Informatik, Softwaretechnik, Informationstechnologie

Voraussetzungen

Vorkenntnisse aus dem Kurs "Smart Cities und Internet der Dinge" sind hilfreich, aber nicht erforderlich.

ILIAS
Beschreibung
Ubiquitous computing aims at creating ambience in which one's experiences and quality of life are improved by monitoring and assisting people using the Internet of Things and intelligence in coherence. The current level of intelligence in ubiquitous computing environments is achieved by using predefined sequences of actions that are usually executed in conditions determined in advance and for well-known situations. Such level of intelligence is limited in that it cannot deal with the dynamics and uncertainties of ubiquitous computing environments, it does not consider the needs of those populating the environments, and it is ignorant of some global objectives, such as energy saving. Ubiquitous computing is therefore in need of techniques that go beyond predefined solutions, and act autonomously with sophisticated intelligence. The field of Artificial Intelligence (AI) focuses on developing highly flexible and effective systems for intelligent behaviour, where AI planning provides a means for automated and dynamic creation of plans. The field of AI planning was initiated in the 1970's and has made significant progress in theory and practice since. AI planning provides powerful techniques that require a goal, an initial state of an environment, and some knowledge about the environment and provides powerful techniques that select and combine a course of action that, when executed in the initial state, achieves the goal. This makes AI planning highly suitable for ubiquitous computing. In this advanced seminar, we will study works that propose AI planning approaches for ubiquitous computing environments.
Logistik
There are two mandatory events: a kick-off meeting and a block event. Seminar topics will be introduced during the kick-off meeting. Students should select five topics in preference order and inform me. Topics will be distributed based on priority while considering the topic preferences. Students are requested to research the topic, write a scientific paper, and prepare an oral presentation. The presentations will be given at the block event. All relevant dates are available on ILIAS.
Students have one week from the kick-off event to withdraw from the advanced seminar.
Wissenschaftliches Papier
Students have to hand in a written scientific paper about the chosen topic. The paper should be a maximum of 10 pages.
Präsentation
Students have to prepared slides and give an oral presentation about the contents of the scientific paper. The presentation should be 25 minutes and there will be 5 minutes for Q&A.
Benotung
Scientific papers, slides, oral presentations and active participation will be graded.
Sprache
Scientific paper and presentation must be in English.
Kontakt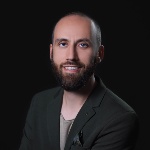 Ilche Georgievski
Dr.
Leitung Arbeitsbereich Smart Energy Systems
[Foto: Ilche Georgievski]