This page provides useful information for doing a project at the Department of Service Computing. The instructions and guidelines are relevant for Bachelor's and Master's theses, research projects, and study projects.
The page is organised into five sections: Registration Process, Work Process and Resources, Deliverables, Code and Thesis/Report Management on GitLab, and Submission Process. Please consult each section at the appropriate phase of your project.
If you are interested in doing a project with us, please check the list of available project topics.
We are looking for a student interested in technology transfer for which funds are available. Please contact Prof. Aiello if you are interested in exploring this opportunity.
---
Kontakt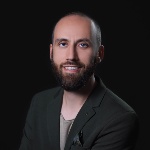 Ilche Georgievski
Dr.
Leitung Arbeitsbereich Planning, Learning, and Intelligent Systems
[Foto: Ilche Georgievski]